Get Professional Audi Repair in Dubai With Car Garage Expert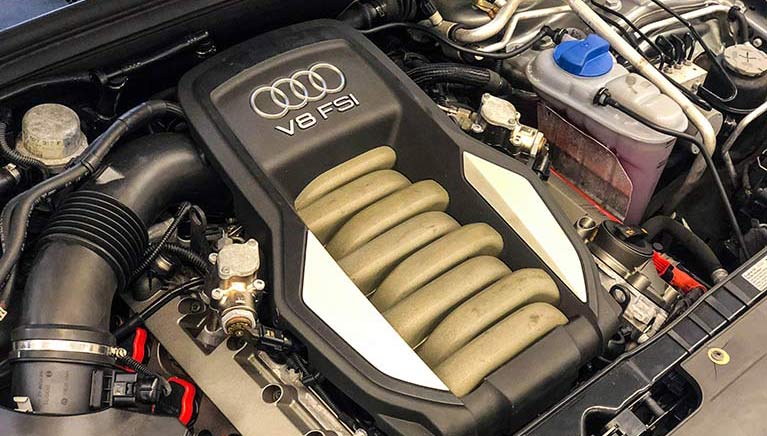 Introduction
Car owners in Dubai know that it is important to keep their cars well-maintained and serviced regularly. Audi cars are no exception, and if you own an Audi and wants Audi Repair in Dubai ,then you need to make sure it gets the best care possible.
Get Professional Audi Repair in Dubai
Audi repair in Dubai can be expensive and time consuming, but with the help of experienced car garage experts, you can have your Audi serviced without breaking the bank. Our experts have years of experience working with Audi models of all shapes and sizes, so they know exactly what your car needs—whether that's routine maintenance or major repairs.
At Car Garage Expert, we specialize in providing professional  repair in Dubai that won't cost a fortune. Our knowledgeable technicians can help identify any problems and provide reliable solutions to get your car back on the road quickly. We use only the highest quality parts and offer competitive pricing for all our services.
Whether you need a simple oil change or complex repairs, our experts can provide expert Audi service in Dubai. With our help, you can get your car running like new again!
What to Expect From an Specialist Audi Repair in Dubai
Are you looking for a reliable Audi repair service in Dubai? Then you've come to the right place. Car Garage Expert is the leading provider of professional Audi repair services in Dubai, offering both basic maintenance and emergency repairs.
When you come to Car Garage Expert for Audi repair services, here's what you can expect:
A team of experienced professionals who understand how your car works and are committed to providing top-notch quality service
Comprehensive diagnosis and inspection of your vehicle to identify any potential problems or areas of concern
Repair services tailored to your specific requirements, from minor engine repairs and brake system maintenance to full engine overhauls
Quality parts used for all necessary repairs and replacement parts, ensuring your safety on the road
A fair price for your repair service, with no hidden fees or charges. Our team believes in transparent pricing so that you can be sure that you're getting the best value for money.
Trust Car Garage Experts with all of your Audi repair needs in Dubai. With our expertise and dedication to quality, we can help keep your car running smoothly so that you can hit the road with confidence.
Common Audi Problems and Solutions
Audi is known for its sleek design and incredible performance, but even these great vehicles are prone to problems. Fortunately, there are a few common issues that you can fix yourself with proper guidance and the right tools.
Here are some of the most common Audi repair problems and their solutions:
Overheating: Check the coolant level, clean out the radiator, check for clogs in the hoses, and replace coolant if necessary.
Oil Leaks: Check the oil filter, change the oil if needed, and look for leakage from seals or gaskets. Replace if necessary.
Brake Problems: Check for worn pads or disks, replace as needed; look for warns lines or pistons; check brake fluid levels; flush brake fluid if necessary.
If any of these steps sound too complicated or you simply don't have time to take care of it on your own, leave it to Car Garage Expert. Our team of experienced professionals specializes in Audi repair in Dubai—from general maintenance to complex repairs. We have all the right tools and know-how to make sure your Audi is running smooth again in no time!
Necessary Tools and Equipment for an Audi Repair in Dubai Service
When it comes to conducting Audi repair in Dubai, having the right set of tools and equipment is essential for success. Car Garage Expert possess the necessary tools and equipment that are specifically designed for Audi repair services, including:
Diagnostic Tools: Our technicians are equipped with the latest diagnostic tools that can be used to diagnose any issues with your Audi. This includes troubleshooting electrical systems and engine performance issues.
Digital Scanners: We use digital scanners to identify any faults in your Audi's electronic systems. This helps us pinpoint any issues quickly, saving you time and money on diagnostics costs.
Specialty Tools: We also have specialty tools which are designed specifically for Audis. With these, one technician can perform a variety of repairs without having to switch tools or equipment during the process.
At Car Garage Expert, our certified technicians are fully trained on using all of the necessary tools and equipment for performing Audi repairs in Dubai. Our team prides itself on providing quality service with timely results to ensure customer satisfaction.
How to Find a Reliable  Garage For Audi Repair in Dubai
Finding a reliable garage for your Audi repair in Dubai is key to ensuring that your car's needs are met with the best service and quality. Here are some tips on how to find the right car garage for your Audi:
Research
Take some time to research the different car garages in Dubai, looking at service reviews, available services and specializations, and prices. Make sure to check if they specialize in Audi repair, as they will be more familiar with the specific requirements of the brand.
Request an Estimate
Once you have identified a reliable car garage, visit them or contact them to request an estimate for the services that you need. The estimate should include an overview of all work done on your car, as well as a list of parts used and labor costs.
Ask about Insurance Coverage
Don't forget to ask about insurance coverage for any repairs or maintenance that may be required for your Audi model. A reputable garage should provide you with a warranty on parts and labor and should honor any manufacturer warranties that may be provided. This ensures that you will not face unexpected charges in case of any unforeseen issues with your car.
Pros and Cons of Using a Professional Car Garage Service
Choosing to take your Audi to a car garage for repair and service is beneficial in many ways. Here are some of the pros and cons of using professional car garage services for Audi repair in Dubai:
Pros:
You can get experienced and certified professionals to work on your car
You can get quality parts and genuine spares from reliable sources
Professional car garages use the latest advanced tools and techniques for repair works
You get a warranty or guarantee for all service works done by the garage
Cons:
The cost of hiring a professional car garage service can be more than doing it yourself
It could take longer to make an appointment with a mechanic than doing it yourself, especially if the garage is busy
You may have to compromise on some parts if they are not available with the garage
FAQs on Audi Service in Dubai
Are you curious about Audi service in Dubai? Many have questions about which services are available, the costs associated with repair, and the quality of work they can expect. Here we answer some of the most common questions to help you decide if getting professional Audi repair in Dubai is right for you.
What are the benefits of using a Car Garage garage for Audi repair in Dubai?
At Car Garage Expert, we offer top-quality Audi repair services at affordable prices. Our experienced technicians use only genuine OEM parts, and our workshop is equipped with the latest diagnostic equipment to ensure a perfect repair. With our team of expert mechanics on hand, you can be sure your car will be running smoothly again soon!
What kinds of services does Car Garage offer?
At Car Garage, we offer a wide range of services for Audi owners. From comprehensive oil changes to full engine repairs and more, we can handle any job related to your car. We also offer advice on how best to maintain your vehicle and keep it running smoothly.
How much does an Audi service in Dubai cost?
The cost of an Audi service in Dubai depends on the type of service needed and the condition of the car when it comes into our workshop. We can provide you with an exact quote based on a thorough inspection and any additional repairs that may be required.
We hope this has helped to answer any questions you have about Audi service in Dubai and why getting professional repairs from Car Garage Expert is a good choice for your car needs!
Conclusion
When it comes to Audi repairs and services in Dubai, it's essential to seek out the expertise and professionalism of a car garage expert to ensure that your vehicle is adequately looked after. With the right service and maintenance, your Audi will be running at its peak performance and maximum efficiency. At Car Garage Expert, you can rest assured that you're in the best possible hands. Their team of highly qualified technicians are dedicated to providing excellent customer service and the highest quality workmanship. So, whether you require a minor tackle, a major overhaul, or just a regular check-up, you can be sure that your Audi will be in the safest of hands. With Car Garage Expert, you can drive with confidence knowing that you're receiving the best Audi repair in Dubai.